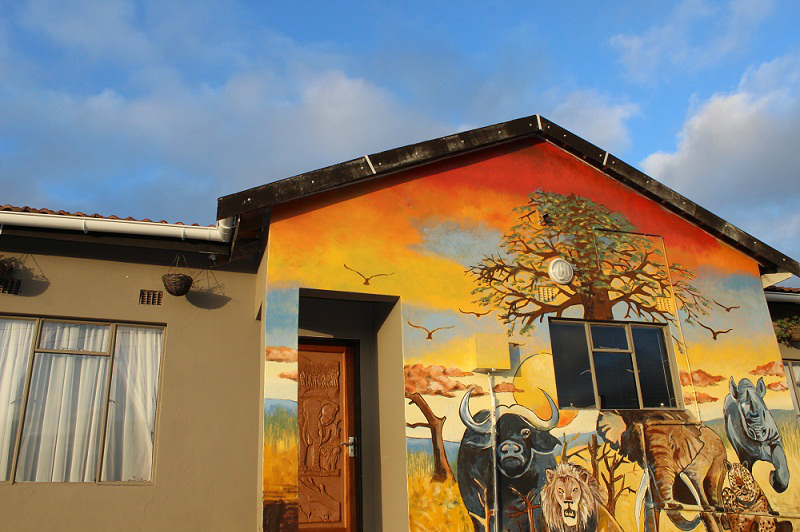 We invite you to enjoy the hospitality of this distinctly different family run guest house, with your hosts Kresen & Adila, located in a quiet suburb of Northcrest in Mthatha. Staying at the Big Five Guest House is more than just surrounding yourself with luxury accommodation, the stunning African decor and the ambiance...it has the added bonus of being able to enjoy Mthatha's many attractions.

Corporate guests will find us ideally positioned and in easy reach of businesses and events.

The Big Five Guest House offers personalised service, impeccable attention to detail, great value for money and a distinctive quality experience. The traditional African decor abounds throughout, allowing guests to relax in comfortable surroundings while still having access to all of life's modern needs.

Big Five Guest House offers complete privacy and relaxation for the tourist or business traveler. It is in easy reach of the CBD, Shopping Malls, Sports Stadiums & Facilities, Nelson Mandela Museum, and other major tourist attractions.

Enjoy a Full English Breakfast in our dining room or lovely sundeck, or feel free to make use of our modern fully equipped kitchen for your self catering needs.

Arrive as guests, leave as friends:)..........

---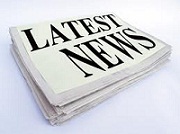 NEWS @ Big Five Guest House:
---

Big Five Guest House is excited to announce that we are now part of Dropbox :D Thanks to the awesome group of guys that we had the pleasure of inviting as guests and have truly left as friends...Kabelo Masekoameng and crew...thank you for educating us! A fantastic idea (?whiskey induced) to post all our pictures into Dropbox where our guests can have access to the pictures in the original high quality that it was captured in. Please click on the Dropbox image to access the photographs.

---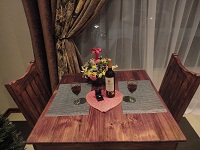 We are excited to announce that dinner and snack platters are now available at the guest house. Guests will no longer need to go into town in search of a place to eat. Our warm and lovely dining room sets the perfect ambiance for a peaceful dinner before relaxing in our luxurious rooms.

With regards to our liquor license...paper work in Mthatha tends to go through at a very slow pace :(





---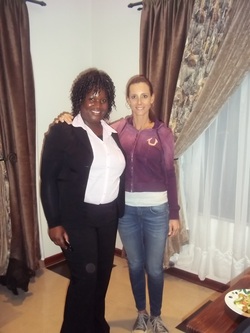 Big Five Guest House receptionist, Gloria, with eTV's 3rd Degree presenter Debora Patta . What an honour to have had her and her crew as guests. The team did an interview with Thatha Nelson Mandela and his lovely Wife, Graca, at their home in Qunu...
---
---

---
Website last updated on 25 December 2012 at 17;54